How to Sell your Campervan
A guide from preparation to completing the sale
by naomi fiddes-baron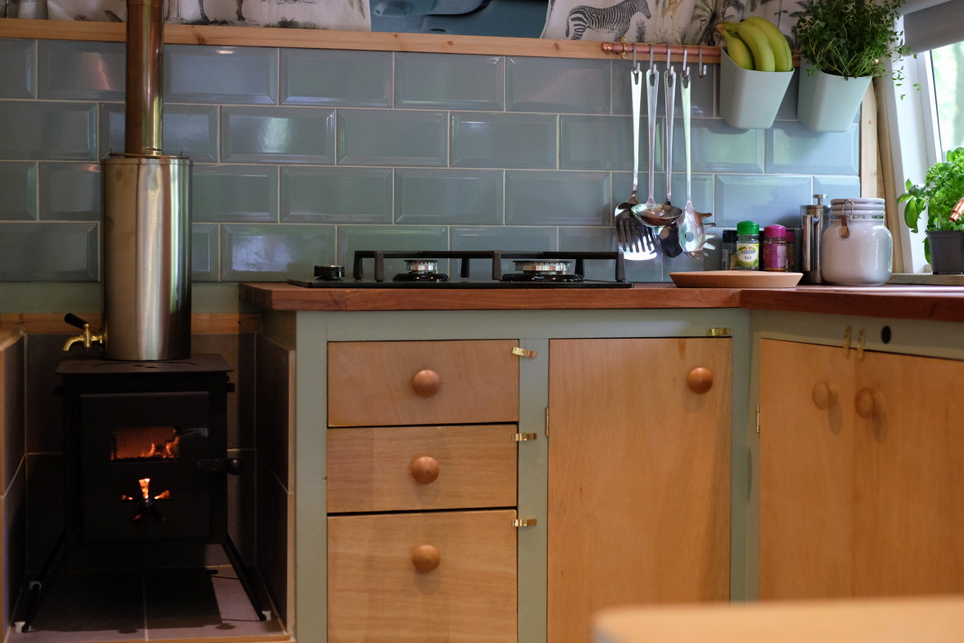 So you've made the decision to sell your campervan. Step 1 – tick! So, how do you go about valuing it, getting it ready for sale, deciding where to list it, and actually completing the sale? Our 'how to' guide looks at how to sell your campervan in the easiest ways, ensuring your realise the best possible price, and hopefully the quickest sale!
Please note, we've written a separate article which deals specfically with buying and selling a campervan during the coronavirus outbreak.
Should you Really Sell your Campervan?
OK, we know this blog is about selling your campervan but, hear us out! Sometimes a camper comes up for sale because the owners have a change in circumstances or because running costs are becoming difficult.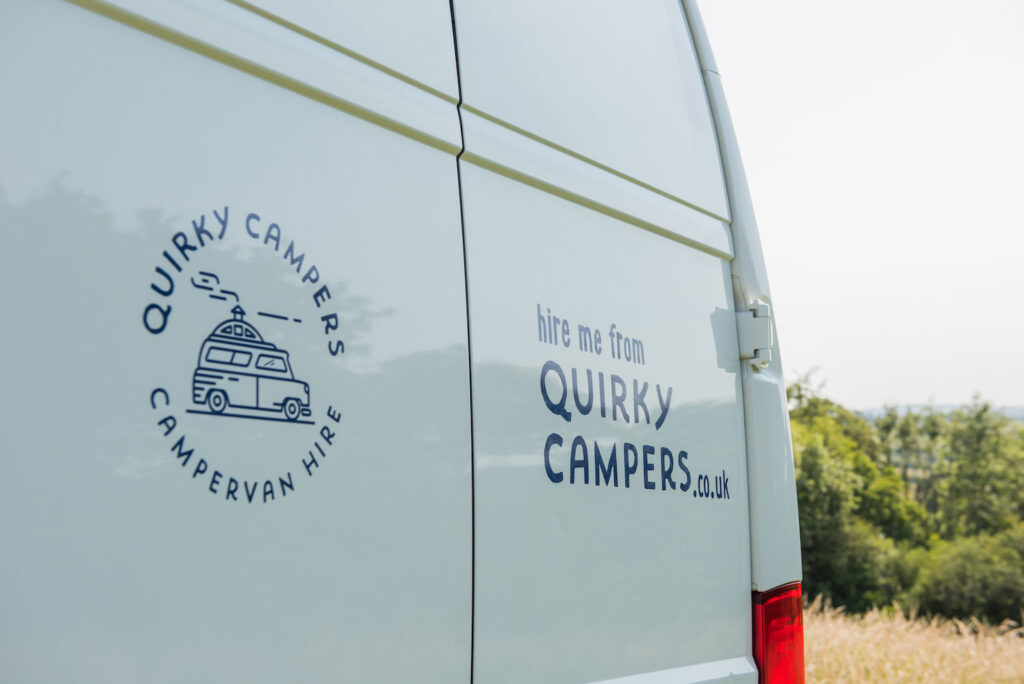 An alternative to selling your camper could be to keep it, and rent it out instead. This way, you could generate an annual income from the hire of it, and still be able to use it when you want to. If that's something you think you would consider, maybe check out this blog about why a couple of our owners decided to hire their campervan with Quirky Campers.
Valuing your Campervan for Sale
Campervans are a pretty personal thing. The base vehicle itself is one thing – the conversion is entirely another. There's no official guidelines on how to value your campervan for sale, so how do you go about setting a sale price?
Base Vehicle Valuation
Campervans come in all different shapes and sizes with widely varying interiors. However, the base vehicles they have been converted from are pretty standard. Therefore, there are a number of reliable resources you can use to get a starting valuation for your campervan.
Using something like Parkers guide for van valuations will give you a free valuation for the base vehicle of your camper van. It will take into account the age and mileage, as well as adjusting the price for trim levels. You could also check out Autotrader for some comparables.
Camper Conversion Valuation
Valuing your campervan as a whole conversion takes a little bit more science! Some of the things you need to consider are:
Has your camper van been professionally converted?
If it's a self build – how many hours did you put into it?!
How long ago was the camper converted?
Is your campervan classified as such by the DVLA?
Are there any super unique features?
What materials have been used in the conversion?
Have you got gas and electric sign off?
Does it have rental potential?
It's a good idea to do some market research and get a feel of what what similar kind of things are selling for. Our Quirky Campers sale page is a pretty good place to start for this! Here, you will be able to compare your campervan with current live and sold listings. Of course, other places that also list campervans for sale will help you with this. Helpfully, we've got a blog all about the best places to sell your campervan; too!
It's important that you take an objective view of the quality, functionality and style of your conversion in comparison to others. Being realistic about your sale price will definitely help you achieve a strong launch, and subsequent quick sale.
Preparing your Campervan for Sale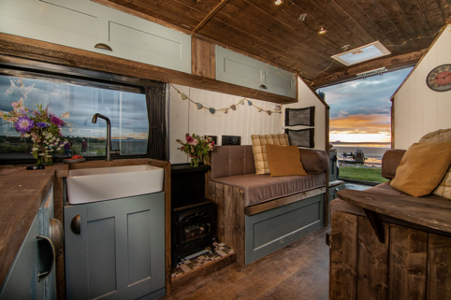 First impressions count! Therefore, presentation is absolutely key when it comes to selling your campervan. Having a shiny sparkling cab and living area could add hundreds of pounds onto its sale price.
We've got a super handy blog post all about how to clean your campervan to avoid spreading coronavirus. Those tips can absolutely be applied when it comes to your van prep for selling!
Picture Perfect!
If a picture tells a thousand words, think how important a good set of snaps is going to be alongside the written description in your camper van sale listing! Quality images are key to accurately showing your campervan layout, conveying the look and feel of the interior and helping someone to imagine themselves there.
If possible, take your camper to a location where it will be the only vehicle in shot and somewhere you can really show off all the features. For example, if you have an awning, make sure you're in a place where you can set it up! Take the pictures (if possible) on a bright day, in natural light. Whilst it is important to make sure that your campervan is shown free of clutter or lots of your personal stuff, it can be useful for someone to see exactly how big the storage is so they can envisage their belongings in place.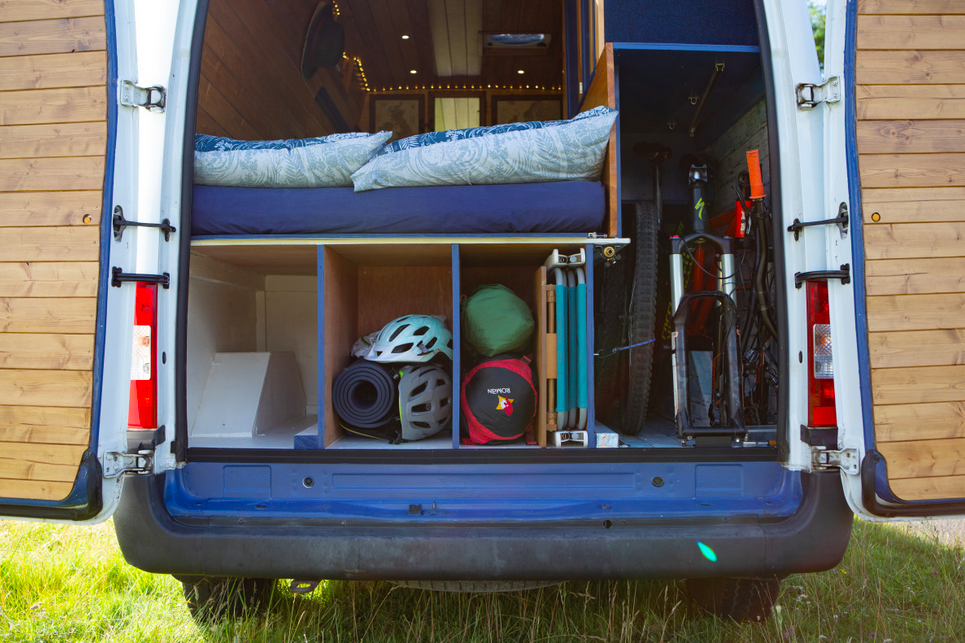 We would recommend including the following shots:
Exterior front, side and rear;
Cab interior;
Rear door open looking in and out;
Side door open looking in;
Kitchen;
Bed;
Any specific features in use (e.g. built in dog crate or bicycle storage);
Close up of the electrics;
Water facilities (e.g. pumps and heaters as well as showers and toilets).
Using a wide angle lense for the 'context shots' (as opposed to the detail shots) will allow you to include more of the interior so buyers can see how it all fits together.
Do avoid 'dutch tilt' – photos that are taken at an angle – as these just make it harder for potential buyers to know what they're looking at.
Photos will be the deciding factor between getting what your camper is worth and cheating yourself of its true value, so don't shortcut this step.
Paperwork and Admin Checklist
Selling your campervan has a bit of associated paperwork, so you need to make sure this is all in order. It's not a bad shout to make a checklist to make sure you have:
Service books and MOT certificate;
VRM documentation;
Official ownership paperwork;
The V5 registration document.
Completing the Sale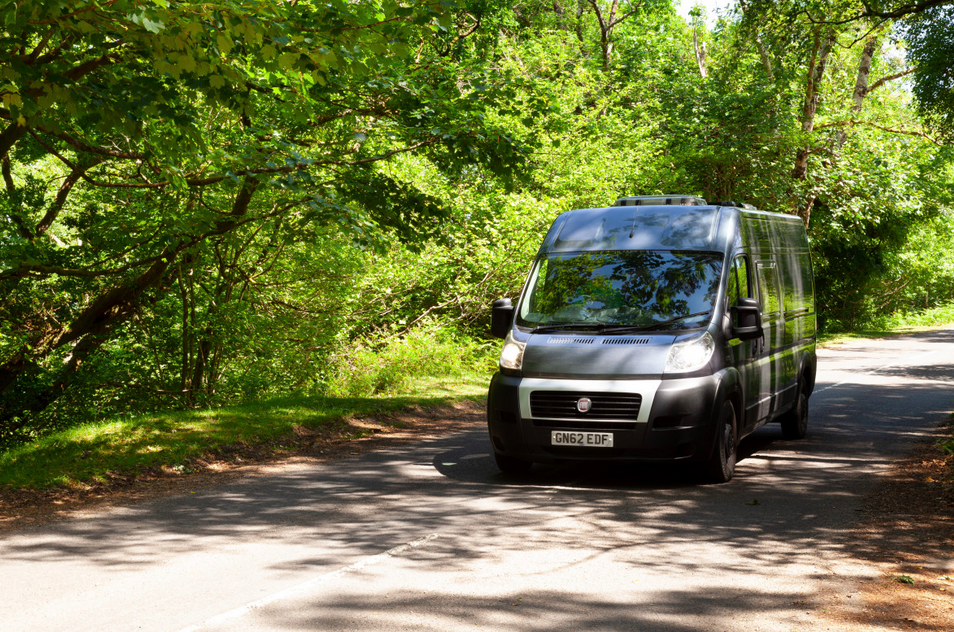 When you've successfully found a new home for your campervan, you will need to do a little bit of paperwork to make it official. Once you've received the funds, that is.
When it comes to taking payment for your campervan, the safest method is for the buyer to pay using the Faster Payment System of direct bank transfer. You should only release the vehicle once the funds are in your bank account; not before! We wouldn't recommend accepting a cheque as a form of payment.
Once hands have been shaken, the sale agreed, and payment cleared, you will then need to write a receipt to the buyer which acknowledges the following:
Date;
Amount paid;
Make, model and registration number of campervan sold;
Name and address of buyer;
Make two copies of the receipt; one for you and one for the buyer.
The most important thing for you to do next is to fill in the transfer of ownership in the V5 and send it off to the DVLA. Finally, hand over all the relevant documentation, the keys, and wave goodbye as your campervan heads off on a new adventure!
Quirky Campers now has its own classifieds section; the only platform dedicated to the buying and selling of campervans. Sell your campervan with us.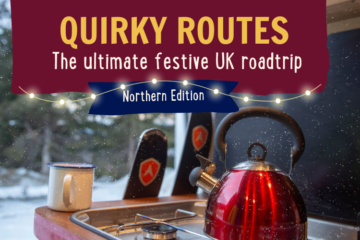 Are you a festive fiend or a grumpy Grinch? This season no matter what mood you're in, escape the normal and take yourself and …