Owning a campervan: A guide to self-building, buying already-converted or hiring a professional!
by naomi fiddes-baron
So, you've tried out campervanning and know it's for you, now you're ready to take the plunge into van ownership.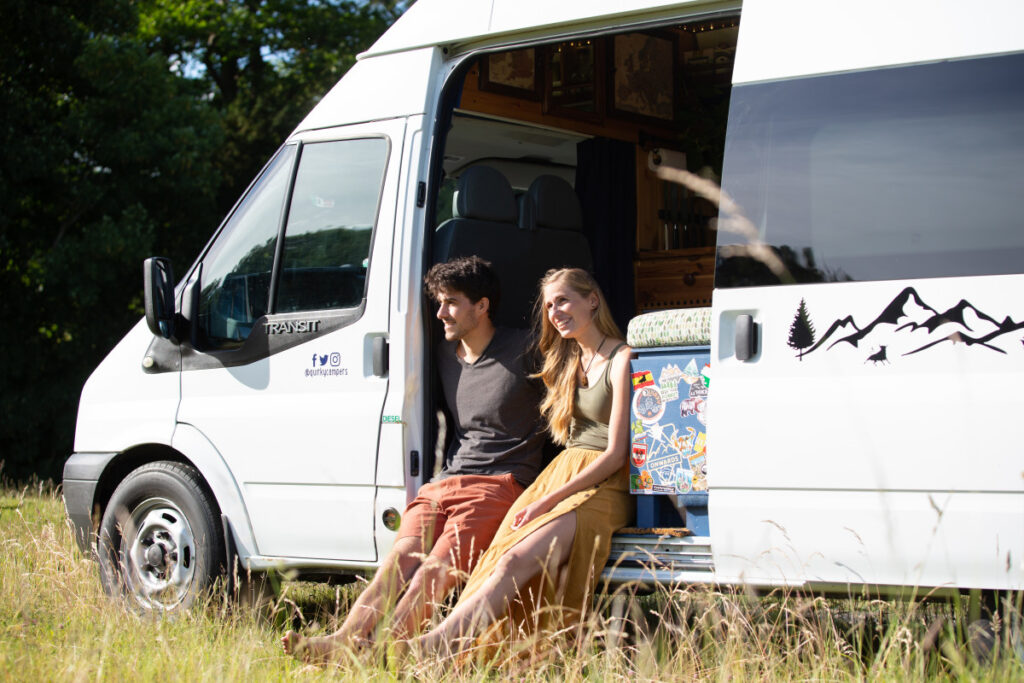 There are three main routes to owning a campervan: buying one already converted, hiring the services of a professional converter or getting creative and taking on the challenge yourself.
Each of these options has its own positives as well as things to consider. This blog will give you a summary of the main things you should think about before deciding which is the right route for you. There are also some links to useful resources to help your research.
In short, you will definitely need to consider all of the following in relation to this decision-making journey:
Project management
What vehicle to buy
Designing the layout
The practical stuff – electrics, gas and carpentry as well as upholstering!
Cost
Time
Self-building a campervan conversion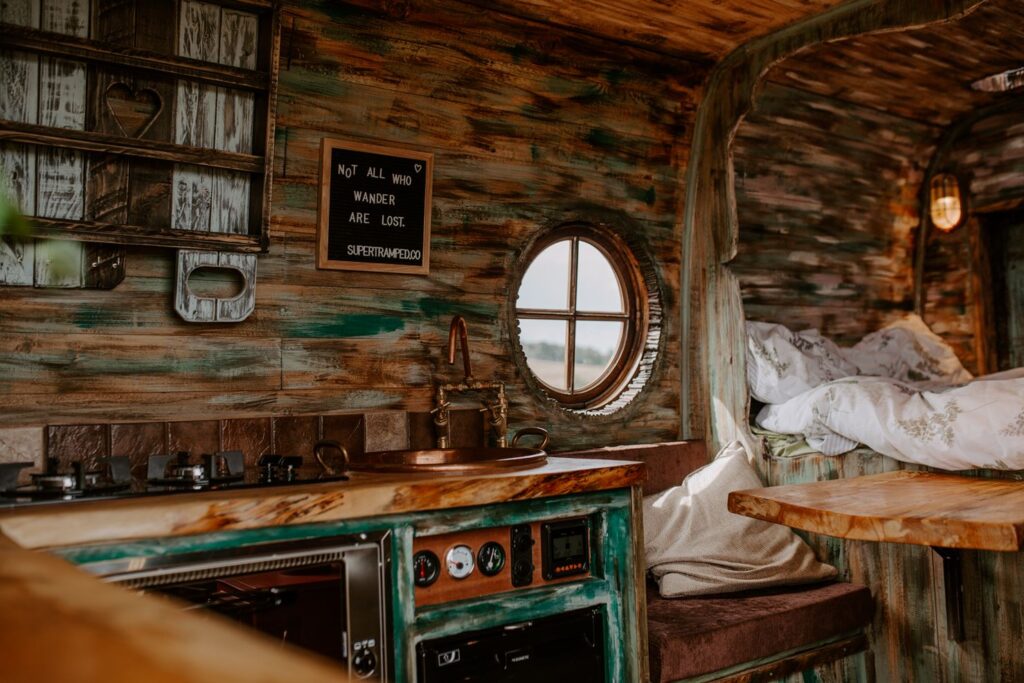 There is something intrinsically linked to campervans and DIY. The fact that you can truly put your own stamp and design on something and join a community of like-minded enthusiasts is alluring for sure! So, how do you know if this is the right option for you? What skills do you need to have? What resources will you need?
You don't have to take on absolutely everything with a self-build. However, this is definitely going to keep costs down if you do embark on the venture to learn new skills.
Doing a self-build will mean you need to take on most of the subjects listed above. Whether you outsource them or not, the entire project management of this will be down to you. So, think carefully about your time constraints when considering this route.
A self-build route to campervan ownership could be perfect if:
You want to keep to a strict budget;
You have plenty of spare time;
You aren't tied into a specific deadline;
You have some basic skills and a desire to learn on the job!
Time
Self-building is going to take the longest time to complete a campervan conversion. You're not going to get everything right first time, and unless you have professional skills already, you've got to add your learning time into the equation.
Cost
This route can be the most cost effective. If you purchase your base vehicle well, what you spend is all controlled by you. Often, self-builders come up with ingenious ways to upcycle and reuse reclaimed materials that would cost a fortune trying to find elsewhere.
A good rule of thumb for any option, is to spend about half your budget on your van, and the other half on the conversion itself.
Knowledge & skills
YouTube will become your friend! As well as many online resources and forums and people with lots of opinions and helpful advice, you may need to consider actually learning some skills first hand. Be mindful of what you are, and are not capable of taking on. When it comes to gas and electrics you need to ensure you adhere to the associated legislation and the safety aspects of these are super important.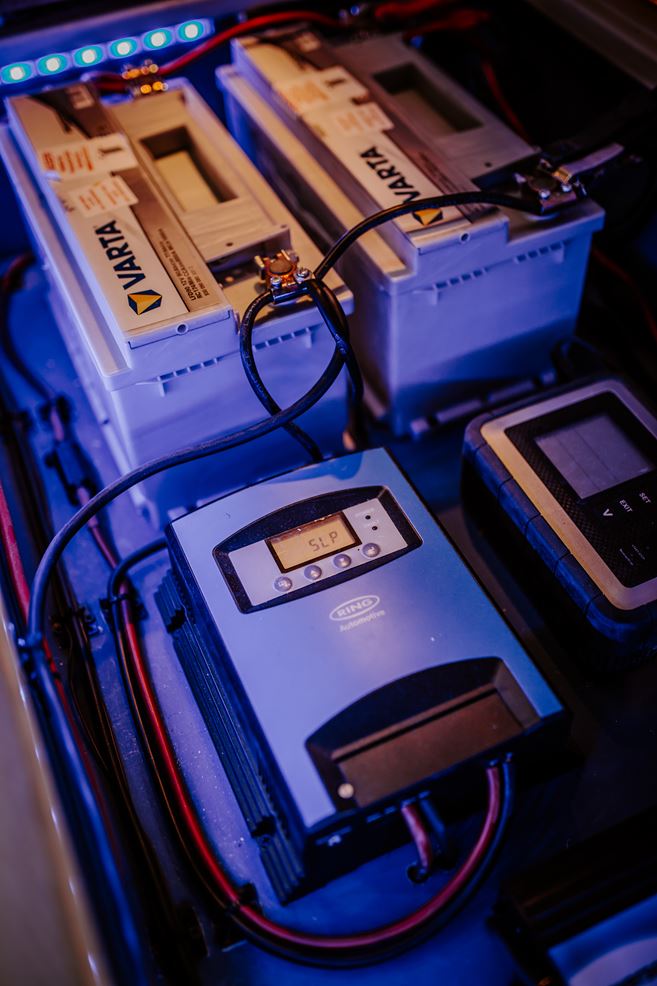 There is some awesome professional content available as part of our campervan conversion workshop series that has been really useful for lots of converters!
If you have a lot of time, patience, creativity and drive, self-building a campervan conversion could well be the perfect option for you!
Buying a pre-converted campervan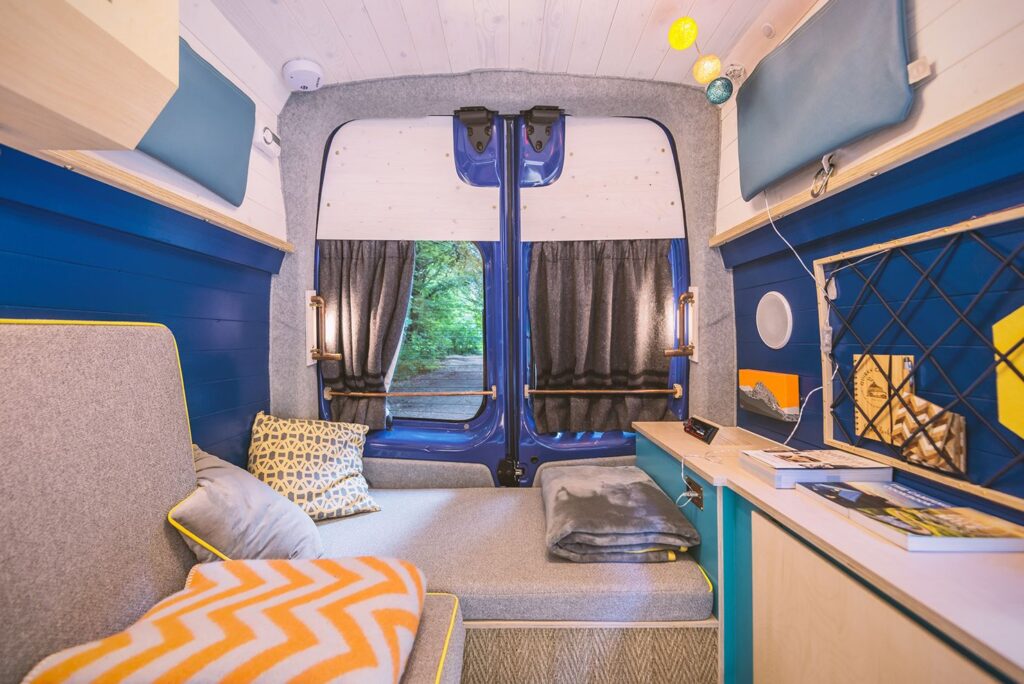 With lots of people having taken on campervan conversion projects, there are more and more options to buying a quirky campervan where someone else has done the hard work for you! These could be amateurs or professional converters and of course the skill set and conversion level are going to vary widely.
This could be the best option if you need to satisfy you campervan requirement in a hurry! It's definitely the quickest route to campervan ownership. You will need to think really hard about what your requirements will be, because much like looking for a new house, you are probably going to have to compromise somewhere. Unless, that is, you're prepared to spend months waiting for the right one to come around!
There are many places that will list campervan conversions for sale. Online auction sites and Autotrader are good starting places. It is hard to filter by "style" on these sites so if you have your heart set on a more bespoke, quirky style conversion, then it might be an idea to check out the Quirky Campers Campervan Sales page.
How much do converted campervans cost?
The price of a converted campervan is pretty subjective. Using something like Autotrader to get a feel of the current value of the base vehicle will let you know how much you're paying on top of that for the conversion. You can expect to spend from as little as £2000 to well over £20,000 for a campervan conversion that is ready to go.
What to look out for
If you are buying one that has been previously professionally converted, these will attract a higher price, but might give you more peace of mind about the standard of the work done.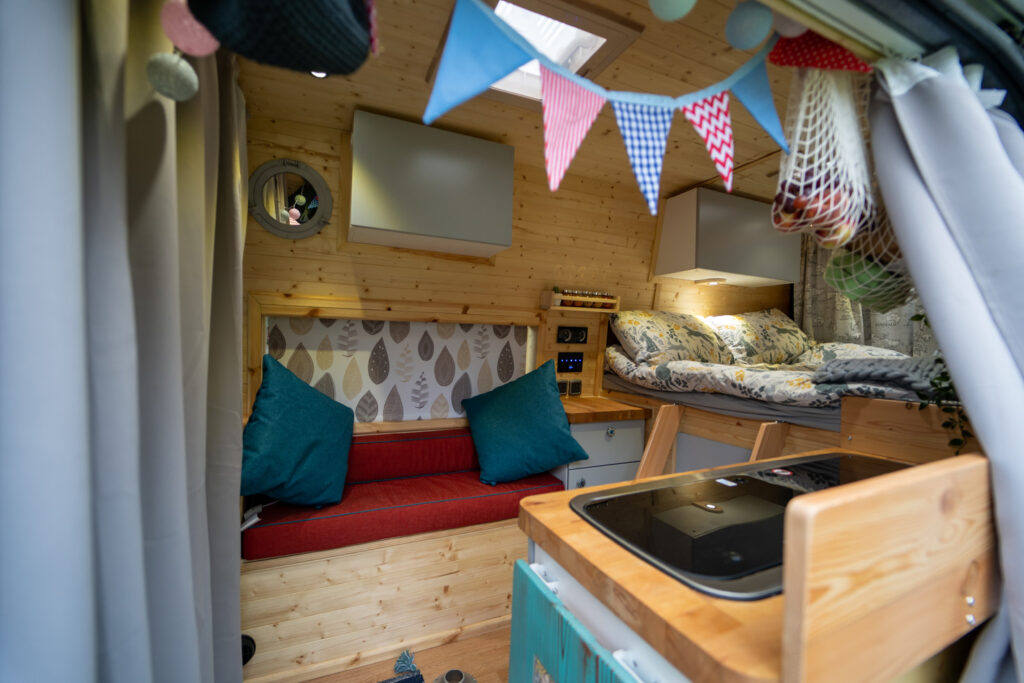 You should be checking:
Who did the work
The finish on cabinets and carpentry
What do the electrics look like? Gas? Plumbing?
Are there any certificates that come with vehicle?
Just because you're not doing the work yourself, it won't hurt to know about the techniques and skills involved in a campervan conversion. Having this knowledge will allow you to ask the right questions and more easily assess the standard of the work of the conversion. So, we recommend looking at gas and electrics as a minimum.
If you have the money but don't have the time and you're keen to hit the open road as soon as possible, this could be the best route to owning a campervan conversion for you! If you've done a skills assessment and realised you neither have, nor want to learn how to insulate a vehicle, as well as all the rest then buying pre made is a great choice!
The final option, if neither of those seem quite right, is to pay for the services of someone that can convert something just for you. This option is likely going to be the most expensive, but it will also mean that pretty much all your requirements will be met and you'll have something that works perfectly for your campervan dreams.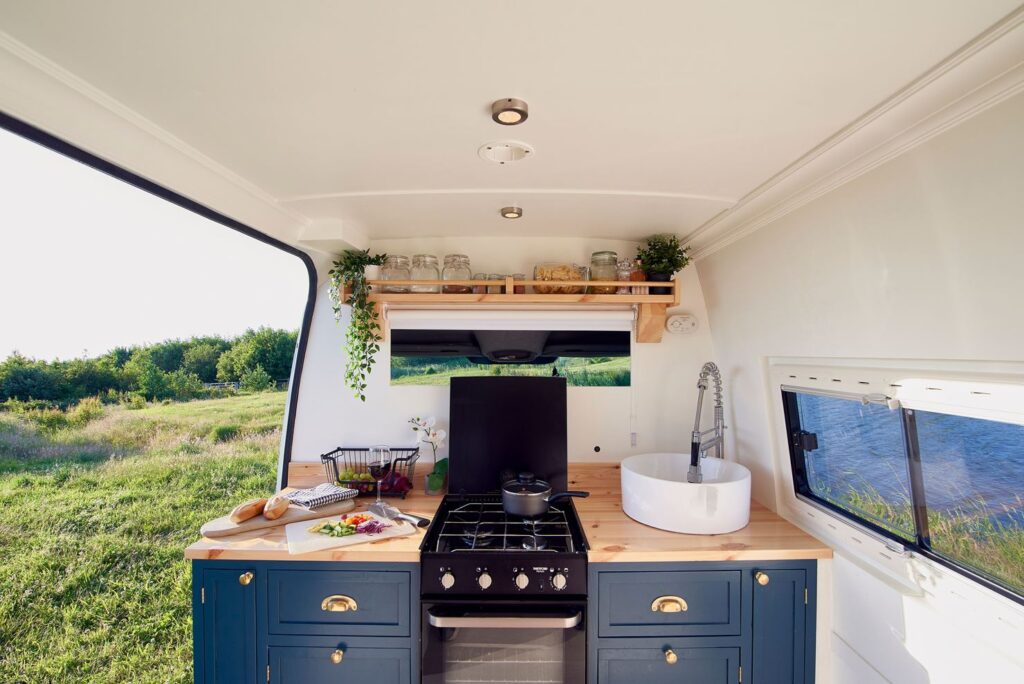 Are you keen to be involved in the design process but don't really want to pick up the more technical aspect? Hiring a professional means that the more head-scratching aspect to campervan conversions is taken care of.
What is absolutely critical when it comes to getting a campervan converted is that you put a lot of thought into exactly what you want a campervan for, and to do. The more information you can provide to your converter, the better and more functional the end result is going to be. Be open to feedback, and be mindful that if a converter is trying a new idea you've had for the first time, this will take longer to produce. Likewise, mid design changes of mind will add £££ to the total cost, so try to stick with what you've agreed on and do your research and prep in advance!
Style & Design
Some converters are known for their particular style, whilst others will be more willing to create anything you can imagine between you! Are you happy to work organically, making decisions as you go, or do you want a full plan and 3D drawing before you start?
Budgeting
This can really be a how long is a piece of string question! Depending on spec and finish, a conversion (base vehicle purchase excluded) can be anywhere from £10000 to £20000+. Be upfront about how much money you have to spend. This will enable your converter to give you a realistic content idea, and it might even rule some of them out.
Where to find a great campervan converter
Helpfully, there is a directory on the Quirky Campers website of campervan converters nationwide! You will be able to see at a glance the type of conversions they do, their typical lead time, and also whether or not they are Quirky Camper Approved. This may, or may not be something you're interested in, depending on whether you might want to hire your campervan out or not.
Once you've got some on a shortlist, it's a good idea to send a couple of key questions out about your key requirements. This might help narrow down the decision-making process, and then you can have a video call with the ones you have selected. This will help you now whether you are going to be able to work well together on this project.
Still unsure which is the right option for you?
Check out our Campervan Conversion Guide E-Book which delves into all these subjects and more in a lot more detail. You will find in depth budgeting tools as well as access more resources to help you along your journey, whichever route you take to owning an awesome campervan!