Quirky Wrapped: Best Campervans of 2022
Join us as we take a look back at some of the best campervans available to hire. 2022 has been an adventure filled year, with over 5000 of you hitting the road to explore the UK and beyond in a Quirky Camper. The quality and facilities within campervans continue to evolve. From rainfall showers to pop up pantries, these Quirky Campers are truly one in a million!
So without further ado, introducing Quirky Campers Wrapped 2022…
Most Popular Camper of the Year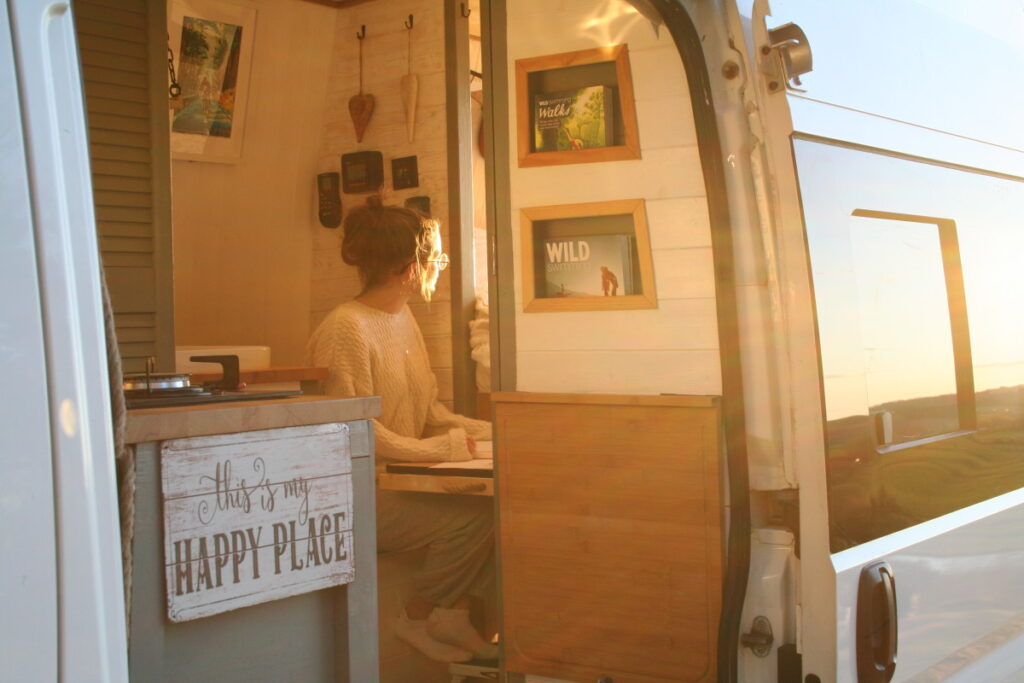 Roll out the red carpet, you're looking at the campervan with the most number of bookings for 2022. With her impressive solar set up and cosy finishing touches, there's no surprise that this pet-friendly camper swipes the award for the most popular camper of the year.
---
Most photogenic
No matter what your style, it's impossible not to fall for Fauna. Her whimsical charm and romance infused interiors are enough to make anyone's knees go weak. No matter what angle you're capturing this camper, you can count on it being a keeper!
---
Best Winter Van
Campervanning in Winter is an experience you'll treasure forever. The soundtrack of heavy rain, getting lost in views of fog covered lakes and snowy topped mountains – it's truly magical. Fitted with a woodburner, large cosy bed and an indoor heated shower, it's clear to see why Splinter takes the crown for the best winter campervan.
---
Social Butterfly
Somebody call GQ…you're looking at the most influential campervan of 2022. The most popular Quirky rental across all our social platforms, Willy has it all. Pull down bunk beds for your little explorers, a large dining room perfect for entertaining and a powerful solar setup to keep you off-grid for days.
---
Best Kitchen
This ones for all the foodies out there! Feast your eyes on the best campervan kitchen of 2022. With a kitchen setup you have to see to believe; Willow has a pull out kitchen, making it easy for you to cook indoors and out and a pop up pantry to store your canned goods and spices.
---
Most Clickable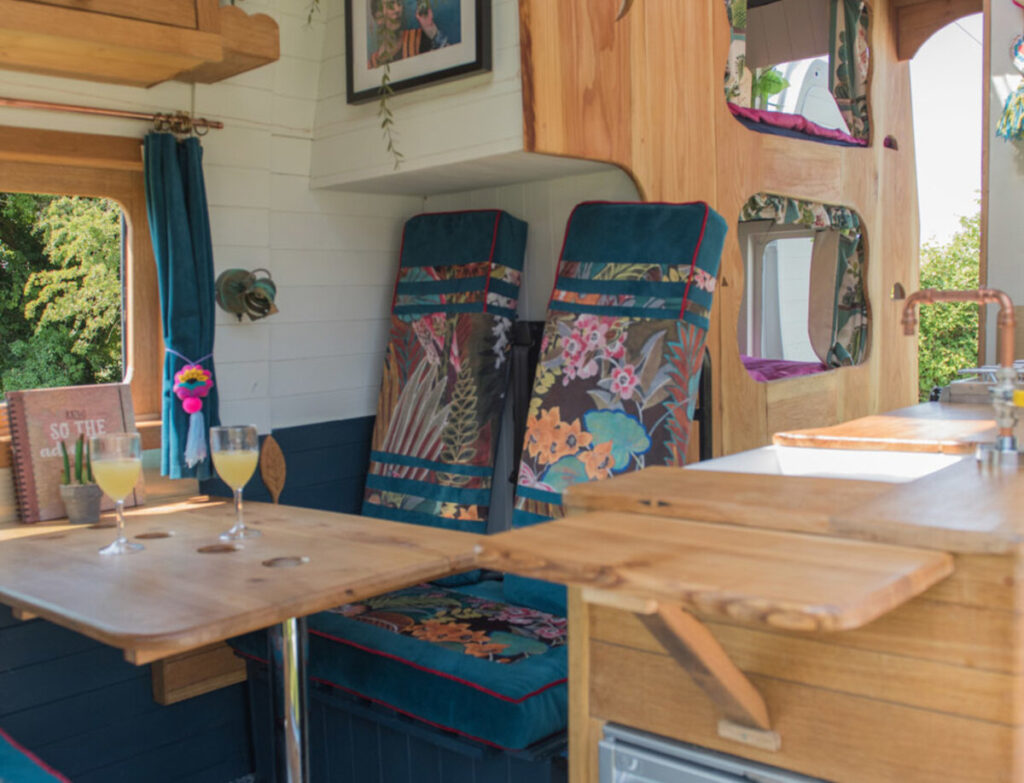 Meet our latest champion of clicks, the one and only Frida. Owned by the cofounders of Quirky Campers, this camper is arguably the quirkiest camper in our fleet. With her bright colours, bold prints, it's no wonder she's taking home the title for most clicks in 2022.
---
Longest Trip of 2022
If you're looking to enjoy campervan travels at your own pace or considering a European adventure in 2023, then Baloo is the one for you! With 6 berths, a large kitchen and seating area, ideal for family meals and games night – there's plenty of room for you and all your cubs!
---
Most Pawsome Campervan
Travelling with a dog has never been easier thanks to Quirky Camper Yolanda. Equipped with an outdoor shower to rinse muddy paws, a versatile living space to create more room for your four-legged buddy to stretch out between walkies and extra storage to tidy away dog treats and toys. Now that's what we call fur-bulous!
---
Home office on wheels
Tired of staring at the same four walls? There's nothing more motivating than a creative workspace with an epic view. And Beliche not only offers you all of the above, she also offers you a gorgeous kitchen space within arms reach (great for caffeine addicts) and a cosy bed to climb into at the end of a long workday.
---
Most Family Friendly
Bright, spacious and versatile, Gigi is every family's dream camper! Start off every morning with a full camper of grins as you all eat breakfast around the dining table and plan your full day of exploring.
---
Most Luxurious
Former DPD van Bear no longer delivers parcels, he delivers on luxury. With not one but two cosy double beds and swivel seats which transforms the front of the camper from a functional setup to a stylish social space in seconds. So you can kick back with a glass of your favourite vino and look out over a glorious view.
---
Sustainable Superstar
Eve is the perfect choice to fully charge your adventurous side. Whether you're travelling with family, friends or solo, you can now do it sustainably. And if you're wondering how far electric Eve can take you; Eve has a range of 205 miles, so it's definitely worth planning ahead before you zip away.