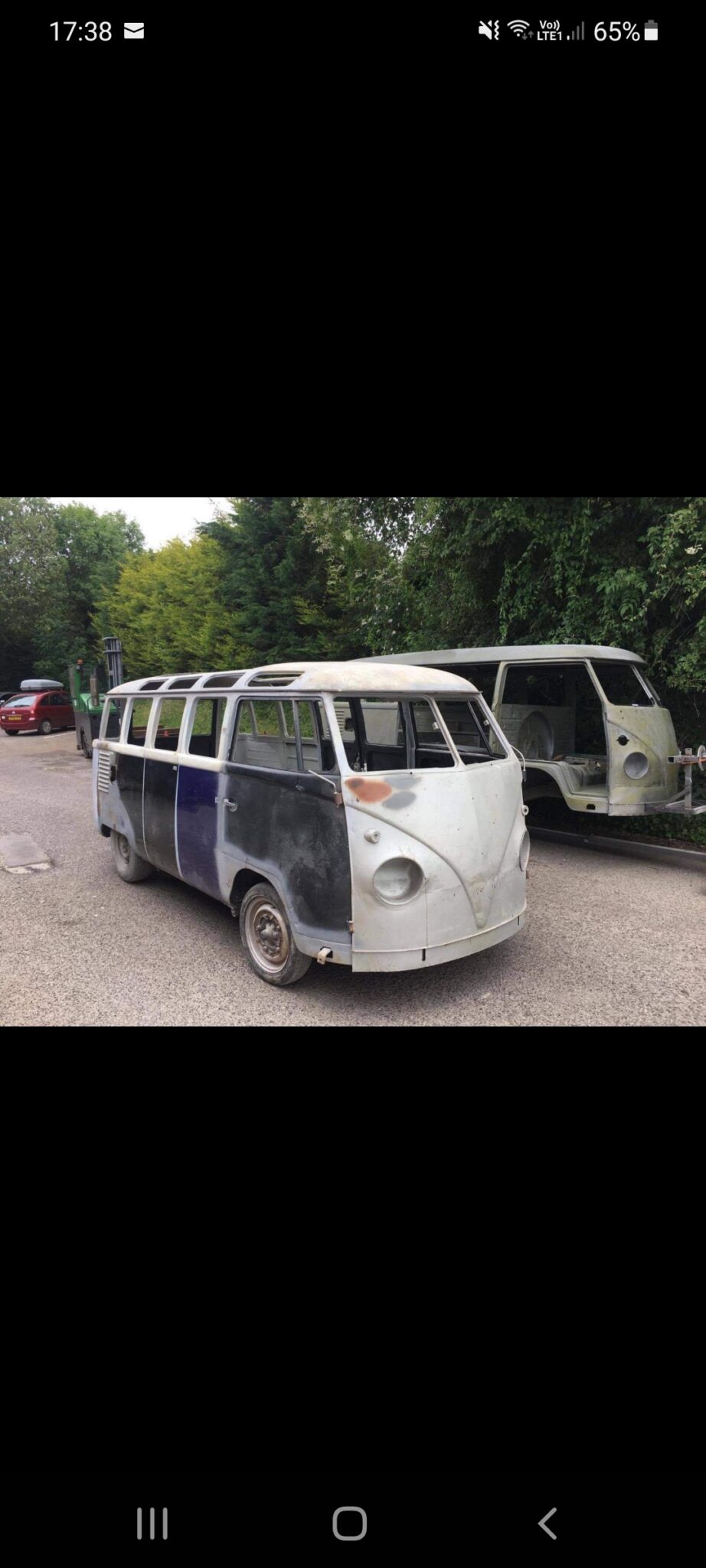 Vehicle Description
1962 Volkswagen Camper. 23 window splitscreen deluxe microbus. RH original. Highly modified chassis, built to take a Porche 911 engine and gearbox (not included as we do not have anymore). My Dad brought to modify and do up himself, but he passed away sadly. The only bits it comes with which inside the van – fuel cap and pipe. X3 gauges (fuel, oil and clock), x6 roof windows (2 missing), brake parts, door seals, x2 side fixed windows, front bumper and 4 wheel rims. Brought orginally for 40k. Just want to sell it now, and we know Dad was doing it up a certain way which wont be what everyone wants to do with it, hence the price. 25k or sensible close offers. SERIOUS buyers only please.
Ps not sure on mileage or seat beats but had to answer so those answers are not right FYI
Please note: Quirky Campers do not inspect the listings for accuracy or check campervans in person. We have asked sellers to provide evidence of certificates and paperwork however you MUST check yourself that the information provided is present and correct. You will need to exercise the normal due diligence when buying any vehicle.
Make and Model
1963 Volkswagen Kleinbus 244
Current Mileage
10,000miles
Registered Vehicle Type
Other - see description for explanation
None. Its a complete refurb
Maximum Weight (MAM or MTPLM)
1,000kg
Unladen Weight Verified?
NO - the vehicle has not been weighed since completion
Gas sign-off supplied
None