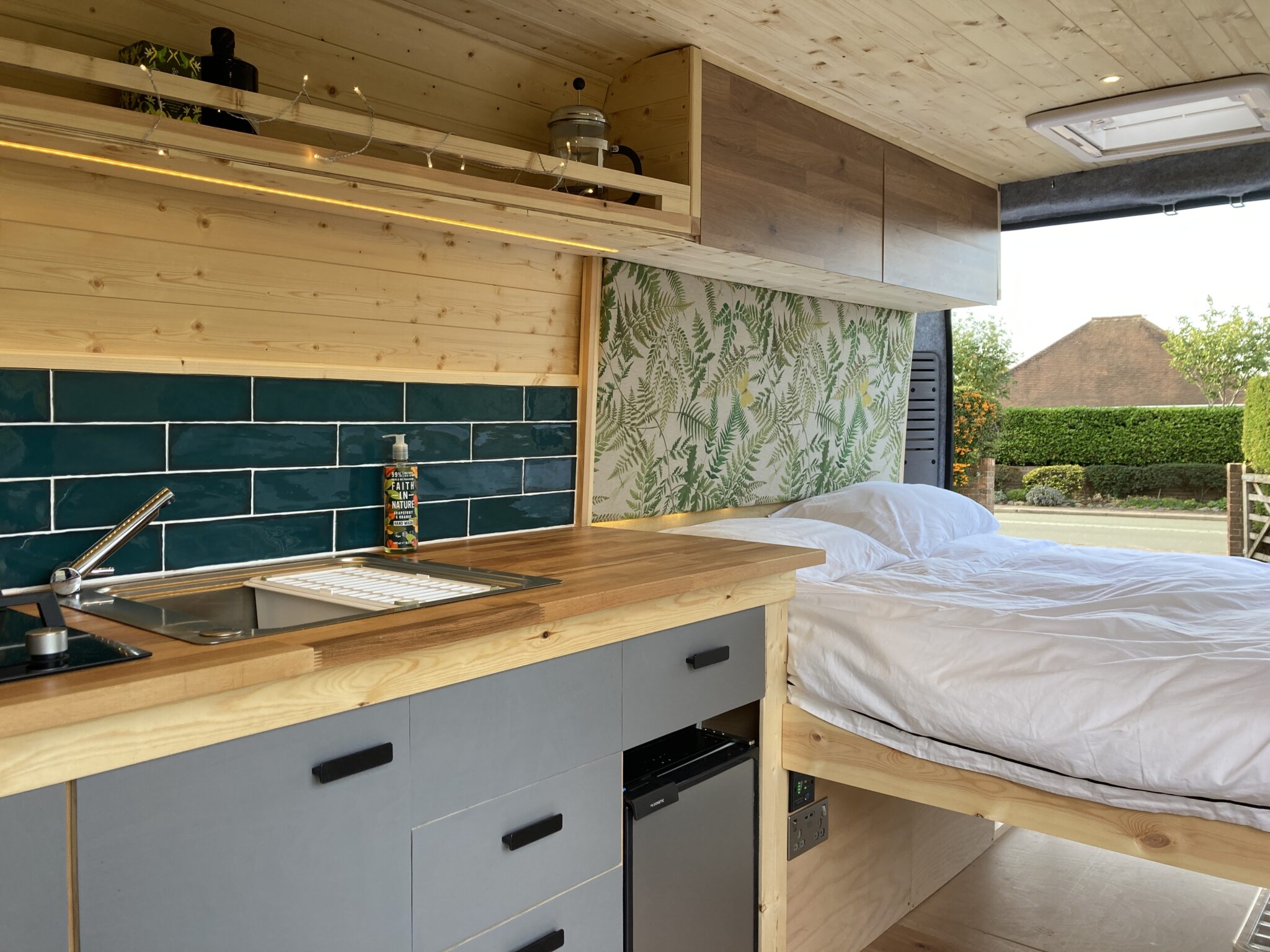 Sold
£19,900
Peugeot Boxer L3H2, 335 Professional, Hdi 130
112,500 miles
Vehicle Description
Fresh 12m MOT with no advisories
Touch screen with Bluetooth and Sat Nav
​​Rear Parking Sensors
Air conditioning
3 Belted Seats
2.2L Diesel Engine
6 Gears
Starts and drives flawlessly
Bodywork in a good condition with no rust, one dent on the bottom right-hand side
2 Keys
1 month vehicle warranty remaining with VGS
*Weighbridge certificate*
*Landlords Gas Safety sign off *
Conversion Description
New, contemporary, rustic style conversion with real wood finish interior. The homely layout would suit anyone looking for a base to explore the outdoors, with the space to carry surfboards, climbing or other adventure gear inside.
The van has been built using a mixture of pine boarding, redwood timber and lightweight plywood providing a high-end finish.
The built in bed is designed to avoid the faff of having to make the bed at the end of a tiring day out in the wild, maximise the space inside the van and have loads of storage underneath for your adventure gear. Alternatively, the soft, high-quality, natural linen side panels mean you can sit up and use the space as a lounge area.
The van has all the relevant paperwork to be rented. Weighbridge certificate and Landlords Gas Safety sign off available upon request.
If you have any questions please feel free to contact me any time!
Privacy tinted glass side door window
Dometic skylight
Propex HS2000 LPG heater
Domestic sink comes with integrated draining rack and chopping board
Cold water tap with microswitch connected to a 12V pump
Dometic CRE50 compressor fridge with freezer compartment
Solid beech worktop
Adjustable folding table, sliding rail mounting
2 burner domestic Ikea hob
7kg Butane LPG bottle
High quality Dodomat insulation, vapour barrier and sound deadening
LED roof lights and side dimmable LED strips
25L fresh water, 20L waste water tanks
Fire Extinguisher, Carbon Monoxide alarm
Storage: Spacious storage above bulkhead, under-bench storage compartments, underbed storage, 3x kitchen drawers, raised cupboards
330W Solar Panel (custom roof mounts for flush fit)
220Ah AGM Leisure battery
Solar Charge controller 30A, remote control panel
Inverter Pure Sine 1000/2000W, remote control panel
Pro Split Charge system with 140A voltage sensing relay
2x 240V (household) sockets and 2x USB plug sockets
Registered Vehicle Type
Other - see description for explanation
Base Vehicle Condition
Used
Converter Type
Self Build - Handcrafted Start-up
Maximum Weight (MAM or MTPLM)
3,500kg
Unladen Weight Verified?
YES - the vehicle has been weighed since completion
Gas sign-off supplied
Landlords Gas Safe Certificate
Quirky approved and ready to list
We like the style
'We like the style' means that Quirky Campers would approve it for hiring but you must still check that the gas, electrics and weight were done properly. For some tips on what to look out for read this. If the listing has no Gas Safe certificate, no unladen weight and no electrical sign-off please proceed with caution!
Please note: Quirky Campers do not inspect the listings for accuracy or check campervans in person. We have asked sellers to provide evidence of certificates and paperwork however you MUST check yourself that the information provided is present and correct. You will need to exercise the normal due diligence when buying any vehicle.