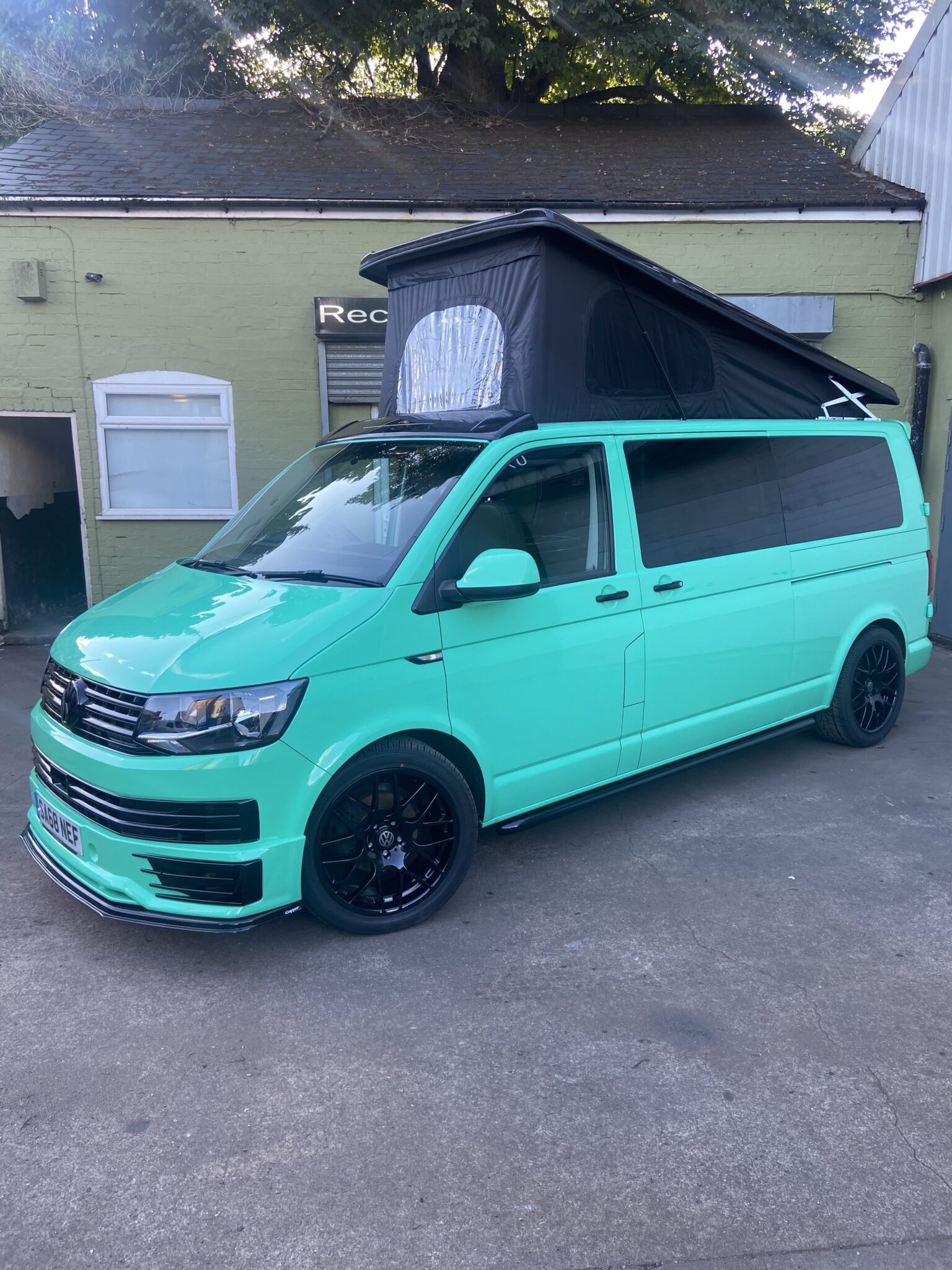 Vehicle Description
Engine is 2.0l Diesel engine,
5 gears,
Engine in great condition and body work is in perfect condition.
Beds Description
Rock and roll bed and also pop top roof.
Conversion Description
Items that this van includes:
-Pop Top Roof,
-Including mattress and pop up floor for Bed,
-Rock and roll bed,
-Full kitchen equipped with fridge and hob,
-Sink with integrated water supply,
-Gas heater installed,
-Full camper Electrics have been installed,
-Sargent Power unit installed,
-New 20″ Wheels and tyres,
-Re-upulstered throughout,
-Fully insulated,
-Safety floor installed.
Other conversions coming up shortly:
-Nardo Grey Transporter Petrol 2.0,
-Dark Grey Transporter Petrol 2.0,
-Black Transporter Petrol 2.0.
If you are looking for a Bespoke conversion give us a shout. Constantly got new vans coming into the workshop.
For any information please contact us on Alex@podfactory.co.uk or 07891502539
Viewings welcome
We reserve the right to remove the advert as advertised elsewhere.
Registered Vehicle Type
Panel Van (meets DOT standards)
Base Vehicle Condition
Used
Vehicle Length
5,292.00meters
Converter Type
Professional - Handcrafted
Maximum Weight (MAM or MTPLM)
3,500kg
Unladen Weight Verified?
NO - the vehicle has not been weighed since completion
Gas sign-off supplied
Gas Safe Certificate
Please note: Quirky Campers do not inspect the listings for accuracy or check campervans in person. We have asked sellers to provide evidence of certificates and paperwork however you MUST check yourself that the information provided is present and correct. You will need to exercise the normal due diligence when buying any vehicle.