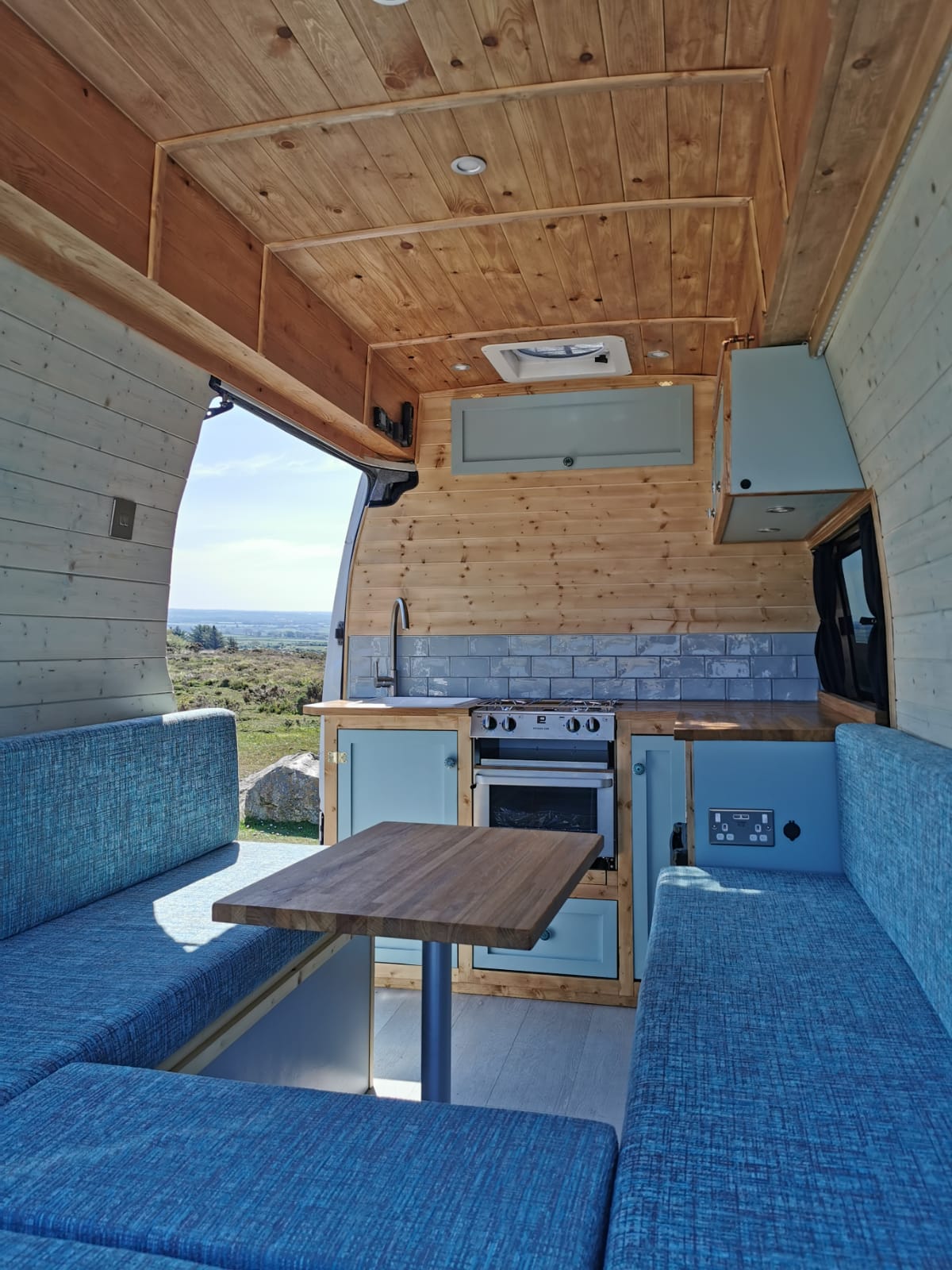 Vehicle Description
Newly converted 2013 Renault Master, 6 speed, turbo diesel. Excellent condition throughout. The van has only 1 previous owner from new. Full service history. 12 months M.O.T.
Lovingly converted in 2021. This is a fully functional, full of character, off grid, motorhome. This unique, quality, bespoke design offers comfort and character all in one.
• Fully Insulated
• 2 kw Diesel Heater
• 315 Watt Solar Panel
• 2 Burner Gas Hob, Grill and Oven
• Baby Belfast Sink With Hot and Cold Running Water
• Fridge
• External Shower With Hot and Cold Running Water
• Handmade High Density Foam Mattress and Upholstery
• Bench Seats
• Dining Table
• Under Seat and Kitchen Storage
• Touch USB Sockets
• Sliding Window
• Roof Light
• Mood Lighting
• 130 ah Leisure Battery
• Split Charge Relay
• Victron 1000 W Inverter
• 12V/24V
• 2.72 KG Gas Bottle
• Carbon Monoxide Alarm
• Sleeps 2 Adults and 1 Child
'We like the style' means that Quirky Campers would approve it for hiring but you must still check that the gas, electrics and weight were done properly. For some tips on what to look out for read this. If the listing has no Gas Safe certificate, no unladen weight and no electrical sign-off please proceed with caution!
Please note: Quirky Campers do not inspect the listings for accuracy or check campervans in person. We have asked sellers to provide evidence of certificates and paperwork however you MUST check yourself that the information provided is present and correct. You will need to exercise the normal due diligence when buying any vehicle.
Current Mileage
109,000miles
Registered Vehicle Type
Panel Van (meets DOT standards)
Hand made high density foam mattress 1.83m x 1.73m.
Maximum Weight (MAM or MTPLM)
3,500kg
Unladen Weight Verified?
YES - the vehicle has been weighed since completion
Gas sign-off supplied
None