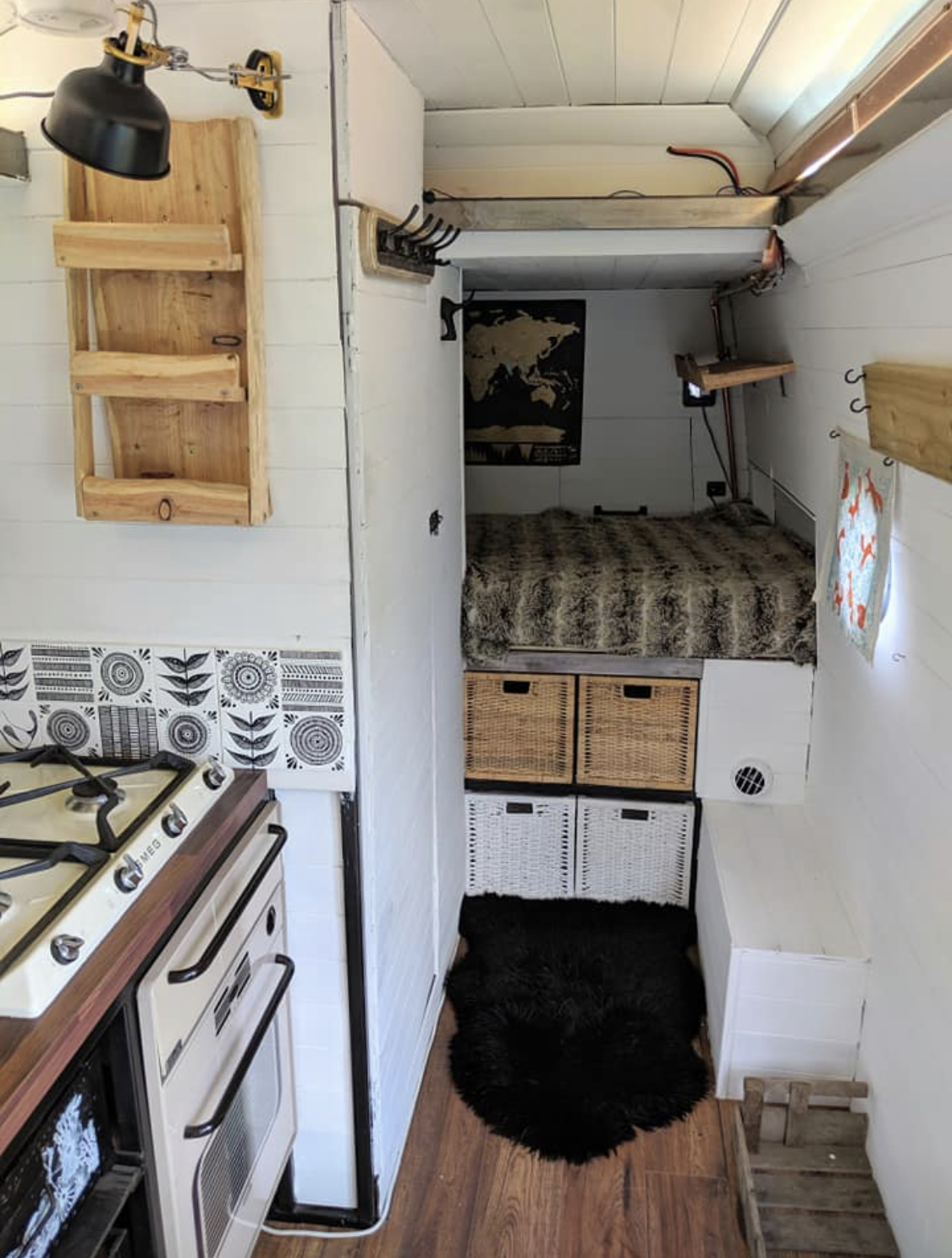 Vehicle Description
Will edit this section further.
MOT 2022 March.
Service – full history will upload / send.
Full working order + optimised.
5 gears, 2 captain chairs. Diesel. LPG cooker. Bodywork excellent.
🚛 State of the art Solar
🚛 Welded roof height extension
🚛 Diesel heater (very efficient)
🚛 French Wood burner
🚛 Shower Hot & Cold Water
🚛 Kitchen Taps Hot & Cold
🚛 Joint outward water pipes
🚛 Compost Toilet
🚛 Shower Extractor Fan
🚛 Toilet Extractor Fan
🚛 Inverter for Solar
🚛 Digital hidden Safe
🚛 SMEG 4 x Gas stove
🚛 Gas Oven
🚛 Fridge & Freezer Electric / Solar
🚛 GPS Tracker With App.
🚛 Memory Foam Bed
🚛 Lights all controlled separately
🚛 Swing 360 rotating Captain seats
🚛 Table fitting.
🚛 Welded kitchen worktops.
🚛 Extractor + Cooling Fan
🚛 Alarm system
🚛 Gas refillable cylinder (refillable from Outside)
🚛 Bed made to be 6ft and insulated (lumps on outside of van are additional insulation)
🚛 Insulated fully with Kingspan lining.
🚛 Deadlocks on all doors front 2 and sliding door.
🚛 Hatch made out back, so it's still stealthy and secure.
'We like the style' means that Quirky Campers would approve it for hiring but you must still check that the gas, electrics and weight were done properly. For some tips on what to look out for read this. If the listing has no Gas Safe certificate, no unladen weight and no electrical sign-off please proceed with caution!
Please note: Quirky Campers do not inspect the listings for accuracy or check campervans in person. We have asked sellers to provide evidence of certificates and paperwork however you MUST check yourself that the information provided is present and correct. You will need to exercise the normal due diligence when buying any vehicle.
Make and Model
Mercedes Sprinter 311 LWB
Current Mileage
177,000miles
Registered Vehicle Type
Motor Caravan - approved
Double 6ft bed for 2. Sideways sleeping.
Maximum Weight (MAM or MTPLM)
3,500kg
Unladen Weight Verified?
NO - the vehicle has not been weighed since completion
Gas sign-off supplied
None