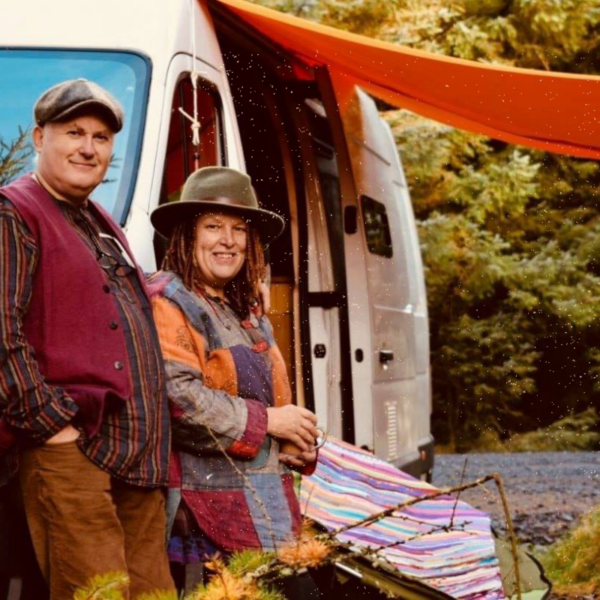 Rustic Simplicity Virtual Conversion Workshop (Recording)
£4.95
Recording of Virtual Conversion Workshop with Rustic Simplicity.
In this workshop we draw on the depths of conversion knowledge of Anita and James of Rustic Simplicity, enhanced by images of their many coversions. They cover:
What materials they use and why
Why they favour simplicity
What to consider when planning your layout (and their personal favourite)
The most important lessons they've learned since their first conversion – they are now on number 20 – and how you can avoid making the same mistakes
What they think is the best heating option for most vans
Their top time and money-saving tips and tricks
Plus Q&A.
"Thank you for the recording of the workshop it was a delight. Anita and James are a delightful couple with a huge amount of experience and knowledge, I could have listened to them for hours.  For some converters the actual work is a necessary chore, but this rustic couple so obviously enjoy what they do and their enthusiasm is infectious. They are clearly a very practical couple but also from the photographs you displayed they are also very artistic…
I liked the way the programme was arranged with separate topics being covered, much like the chapters in a book, this gave the workshop structure and with the accompanying photographs was just so very informative, it was a very professional presentation, and the hour passed in a flash."
This was our pilot virtual workshop and as such has been offered at a discounted price.
Description
75-minute virtual workshop with professional converters.
The live workshop has now passed, so you are buying the recording.
About Rustic Simplicity: Professional campervan converters since 2016, after making the leap from building cabinets from old whisky barrels. Their rustic conversions are renowned in the industry and getting a slot with them is like finding the pot of gold at the end of the rainbow. Anyone who's worked with them has become a friend and in this workshop you'll find out why… Pure salt-of the-earth people, they'll be bringing their humour, humility and intrinsic helpfulness to this workshop. Their conversions include Florence, Serenity, and ex Quirky Campers Hamish, Silva and Macintyre. Their latest project is the new conversion for Quirky founders Lindsay and David.