What is it, where is it and when is it?
Camp Quirky 2019 is now SOLD OUT.
Camp Quirky is the only festival in the UK focused specifically on handmade campervans and all things vanlife.
It will be taking place from 10th to 13th May in a beautiful secret location in Northamptonshire.
What is included in the price of my ticket?
One ticket provides entry for one person as well as a pitch for their tent/campervan/caravan/car. You can camp from Friday 10th to Monday 13th as well as make use of the water, toilets and showers.
There will be a live music programme full of fantastic acts on Friday, Saturday and Sunday. We will have 3 workshop/talk areas programmed back-to-back with diverse content covering van conversions, vanlife, sustainable living and crafts. You can find more info about the programme on the Camp Quirky page.
There is a kids area with organised activities throughout the weekend.
There are a couple of optional workshops such as stained glass in which you will need to pay for your materials.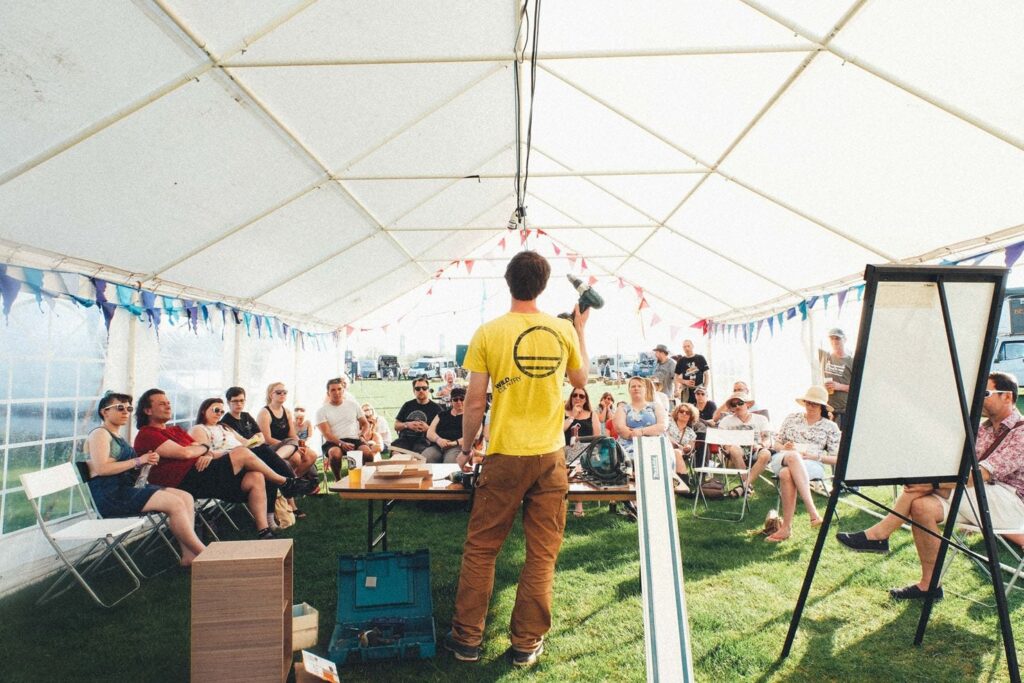 My campervan is not quirky/not finished/a caravan can I still bring it?
Yes – everyone is welcome in whatever accommodation you have. There will be lots of amazing finished and part-finished campervans to peruse.
I don't own a van, can I still come?
Absolutely. In fact the people that get the most out of the festival will proabblty be those who are at the very beginning of their conversion journey.
You are welcome to camp on site, or to get the full experience, why not hire a Quirky Camper? If this is something you'd like to do, get in touch at bookings@quirkycampers.co.uk.
Where exactly will the festival be held?
The festival will be held close to Market Harborough in Northamptonshire. For contractual reasons we cannot be more specific, but suffice to say it is a beautiful site, perfect for Camp Quirky. Ticket holders will be sent the exact location in advance of the event.
Can I buy a ticket on the door?
We are expecting to sell out well in advance of the event, so tickets won't be available on the door. In fact, we strongly recommend you buy one now to avoid disappointment.
Parking – will there be any and how much is it?
Yes there is and it's free. Car parking will be in a different field with a short walk to the camping area.
How much is a campervan pass?
£0 – Campervan passes are free. You just need one so we know how many to plan for.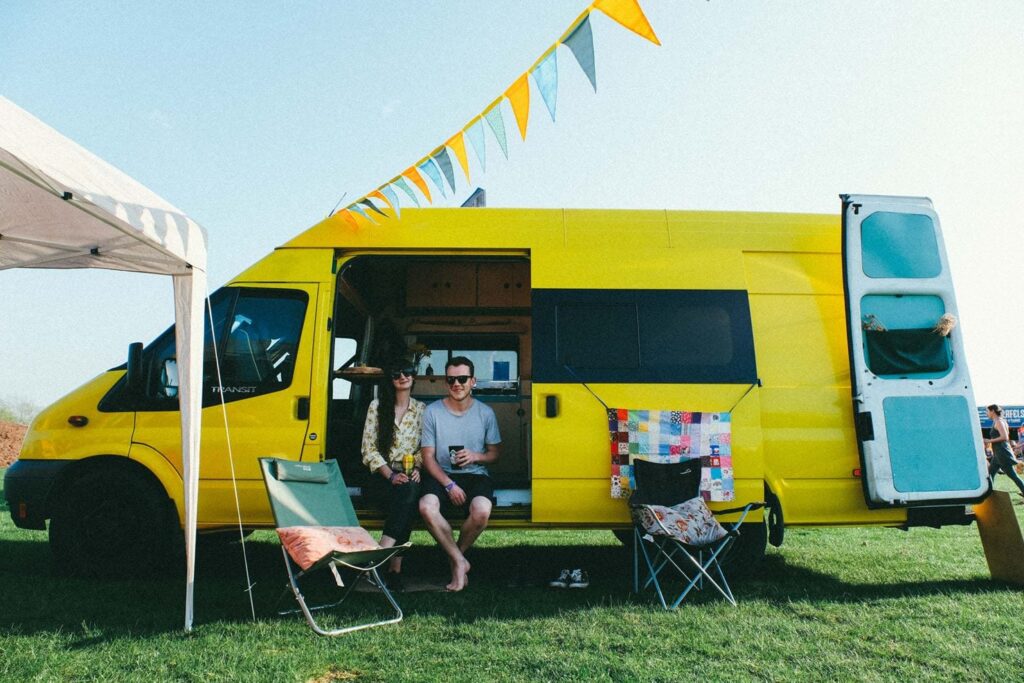 Can I volunteer?
Yes you can. Volunteering is a great way to attend the festival if cost is a barrier to you. Plus it's fun, you get to be part of the community and have a hand in putting on a great event! The deal is three 4-hour shifts in exchange for your ticket. If you would like to do this send an email to volunteers@campquirky.co.uk.
Do you sell day passes?
We will not be selling day passes for Camp Quirky 2019. Due to numerous requests we did in 2018, but we found that it negatively impacted on the sense of community and the people who came only for the day got less out of the event. It's also a massive logistical challenge to be letting people in and out all weekend! This year we want to focus even more on building a sense of community and on creating the most awesome weekend possible. Just like any other festival, you don't need to own a campervan to come. You can camp in a tent, a campervan or hire a Quirky Camper for the weekend.

Can I bring my dog?
We recognise that dogs and vans go hand in hand and especially for people living full time in their van it can be hard to make alternative arrangements. Therefore we have made a limited number of dog tickets available however these have all SOLD OUT. All dogs will receive a goody bag upon entry.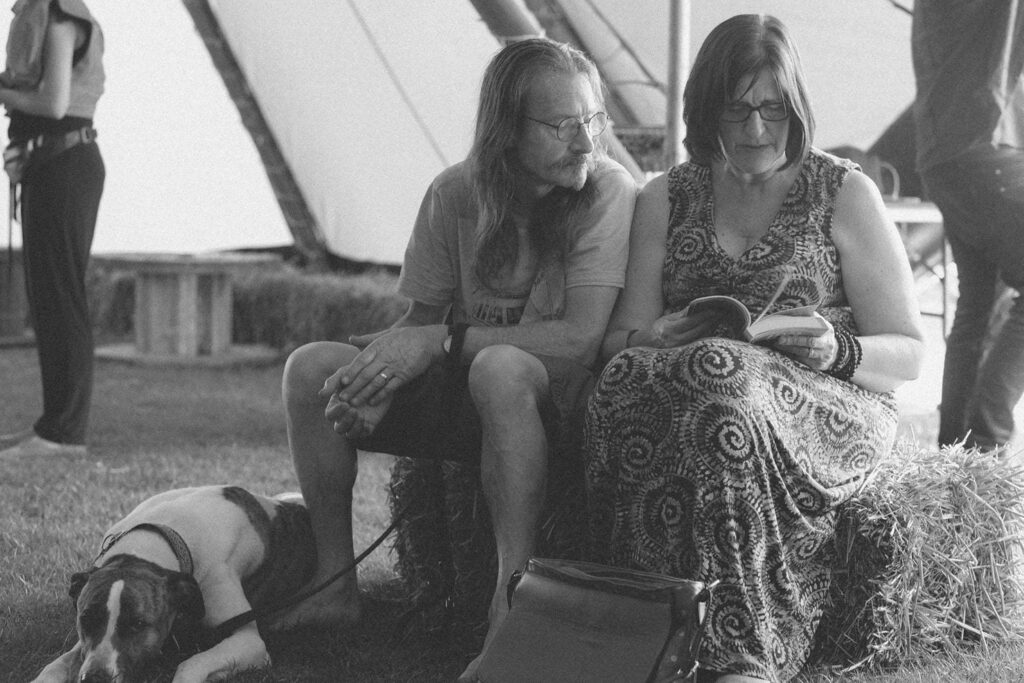 What are the restrictions on bringing dogs?
Along with your dog ticket you will also need to purchase a refundable dog behaviour bond. We know that most dog owners are extremely responsible but want to deter anyone who isn't as that will spoil it for everyone. Dogs must be well behaved and kept on a lead at all times, and their mess cleared up. If dogs are behaving aggressively, upsetting children or causing a disturbance, please remove them from the situation. There is lots of space surrounding the site where you can walk your dog.
Is it child-friendly?
Yes! The Festival Directors have young children so we want to make it as welcoming as possible for families. It's a very intimate festival where it is easy to keep an eye on your kids. Nothing will be too loud and the music will all be finished by 1am. You can also choose to camp away from the main hub where it will be very quiet. In addition we will provide a kids area with lots of scheduled activities for children of all ages (to be accompanied by an adult).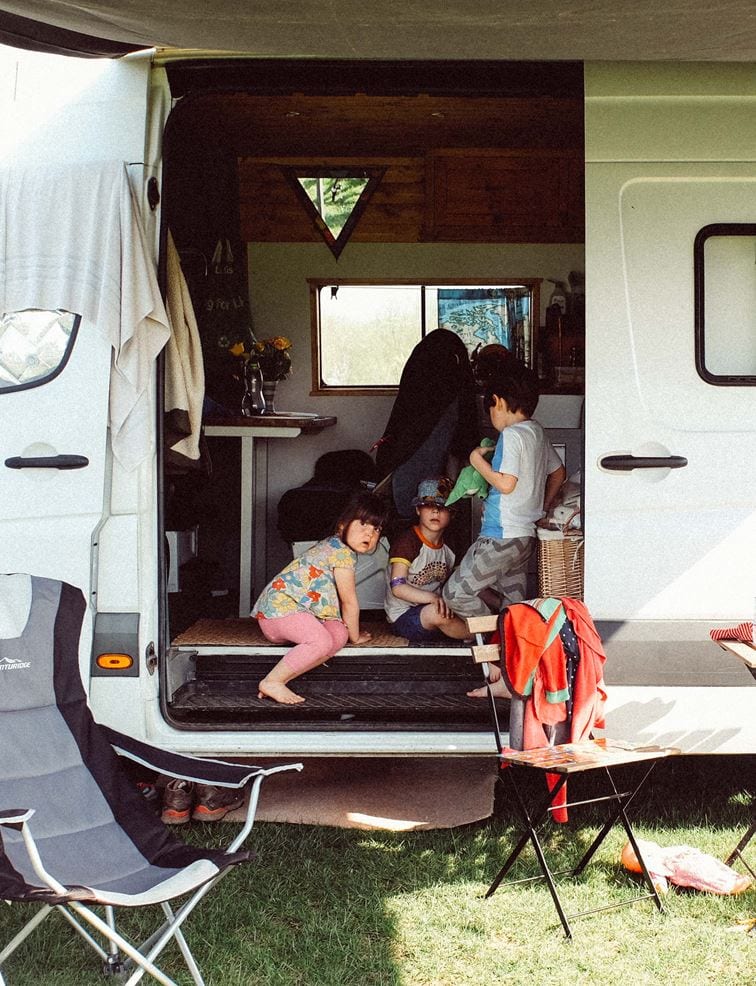 Alcohol
No glass bottles are allowed on site. You are welcome to use whatever receptacles you like inside your camper but please be mindful that any glass needs to stay in there.
You are permitted to bring your own alcohol but please do support the reasonably priced bar which helps to fund the festival 🙂
Fires
Fires will be allowed if they are off the ground, e.g. BBQ or firepit and at least 3m from any vehicle or tent. Strictly no fires on the ground. Any fires deemed unsafe by the campsite stewards will be extinguished.
There will be fire points in the main arena and in the campsite. Please familiarise yourself with the nearest one. If you discover a fire please alert a steward immediately.
Food and drink
There will be hot food for sale all day every day, these will be served with compostable plates/cutlery etc. but if you want to bring your own that's even better.
Food will include vegan and gluten-free options.
Our fully licensed bar will be serving a selection of local ales, cider and lager. There will also be spirits and cocktails available.
Food and drink is priced affordably – please support our traders by buying it 🙂
What facilities will be available?
Showers
There will be 10 shower cubicles which will be operating in daylight hours only due to all site electrics running from solar.
Toilets
There will be plenty of compost loos and urinals
We will have an accessible toilet
There will not be a chemical toilet disposal point.
Power
We are delighted that Camp Quirky will be a diesel generator free event! All our power will be provided by 2 solar arrays, 1 on a converted fire engine and the other on a Double decker bus. Strictly no generators on site
There will be no hook-up; the event is taking place on a beautiful and wild festival site, not a campsite.
If you're not in a camper van with a solar setup and need to charge your devices, head over to the solar fire engine where they will be charging phones for a donation.
Do I need to bring cash?
In a word, YES. There will be no cashpoint on site and while a handful of traders may accept cards, the majority will not. Your best bet is to stop at a cashpoint on the way there and ensure you have enough for food, drink and any lovely bits you may want to pick up from any of our other lovely traders.
Grey water
There will not be a specific grey water disposal point but for small quantities it is fine to empty it in the field, for large quantities we suggest the edge of the field/ditch. As ever we would encourage you to use biodegradable soaps.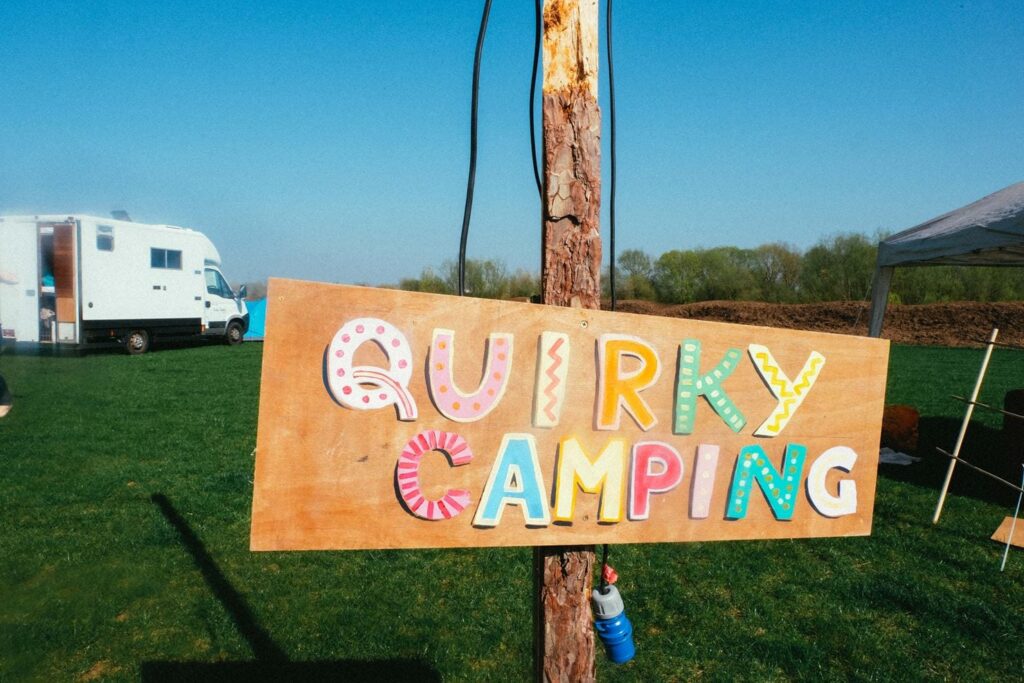 Site rules
No generators
No sound systems
No illegal substances
No fireworks
Strict Speed limit of 5MPH at all times
Is this festival accessible?
The site is pretty flat and should be suitable for wheelchairs though please bear in mind it is a grass field and not tarmac. There is a track down the middle. There will be an accessible toilet and there are no steps up to any of the venues.
We can provide a free carer's ticket for those that need this.
Please get in touch if you have any specific needs and we will do our best to accommodate them.
Why are tickets that much?
Some of the people asking this question are used to attending 'shows' rather than 'festivals'. Shows tend to have much less infrastructure and entertainment and significantly more traders and sponsors. We are carefully selecting our traders to ensure they fit well with the festival and are only sponsored in staff time by Quirky Campers. Plus we have a full music programme and more than 50 talks and workshops.
Of the £72 you pay, £12 goes directly to the VAT man. The remaining £60 covers the cost of the site, tents, staff, security, musicians, toilets and showers, power, sound system, design and publicity, decor, food and drinks for contributors and so on.
If you'd like to know more about what it's like to attend the festival, read this blog by a pair of 2018 festival-goers.
Find out more information about the programme and buy your tickets here.